PAM awards win
12 March 2019
We are delighted to have won our first PAM award for Investment Performance – Cautious Portfolios. In addition, we are pleased to have been recognised as finalists in the Investment Performance – Defensive Portfolios category.
The PAM performance awards are given for the best risk adjusted returns over a 3 year period and these two categories represent over 80% of our clients. To have been recognised as delivering such outstanding performance is a great endorsement of our investment management offering.
Michael Stimpson, Partner on the Investment Committee, added "PAM are the most prestigious awards in our industry.  To have been shortlisted in two categories and ultimately the winner of one, at our first time of entering, is something we are extremely proud of. We have always focused on delivering the best risk-adjusted outcomes for our clients and are pleased our results have been recognized by PAM."
The awards took place on the 7th March and were held at The Dorchester in London.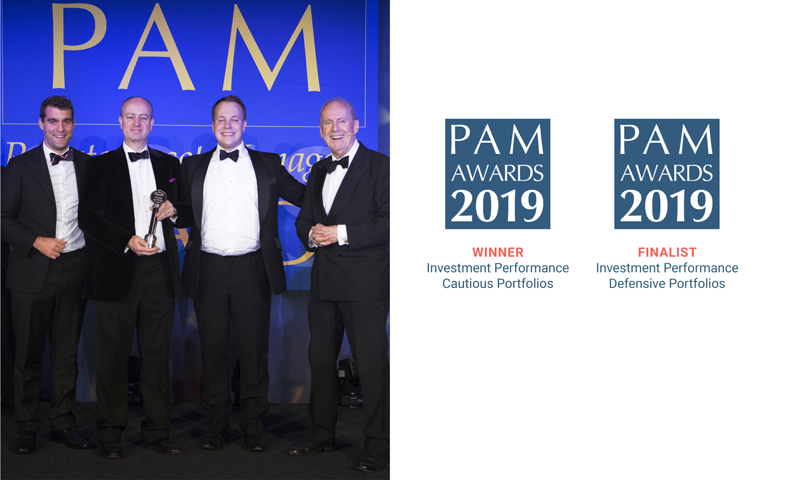 Share this article: