Financial planning
You can rest assured when you have a clear plan for the future...
Financial planning can help you achieve your goals in life, whether it's a comfortable retirement, buying the home you always wanted, saving for school fees or passing on your wealth.
Saltus financial planners are experts at creating financial plans for clients at every stage of life. Our mission is to help you take control of your finances. We can help you map out your financial and life goals, and ensure that you have a plan which will deliver them. We will help you to navigate the complex landscape of the investment world, as well as ensure that your investments are structured tax efficiently.
We create a personalised and collaborative financial plan with you, by listening and understanding your needs, and then applying our knowledge and expertise. This not only ensures your money continues to deliver for you, but builds enduring personal relationships based on trust and experience.
As an independent financial planning firm, we are able to provide objective advice that is aligned to your best interests. We can offer the best of both worlds, either selecting from in-house investment strategies managed by Saltus Asset Management, or from an alternative provider dependent on your needs.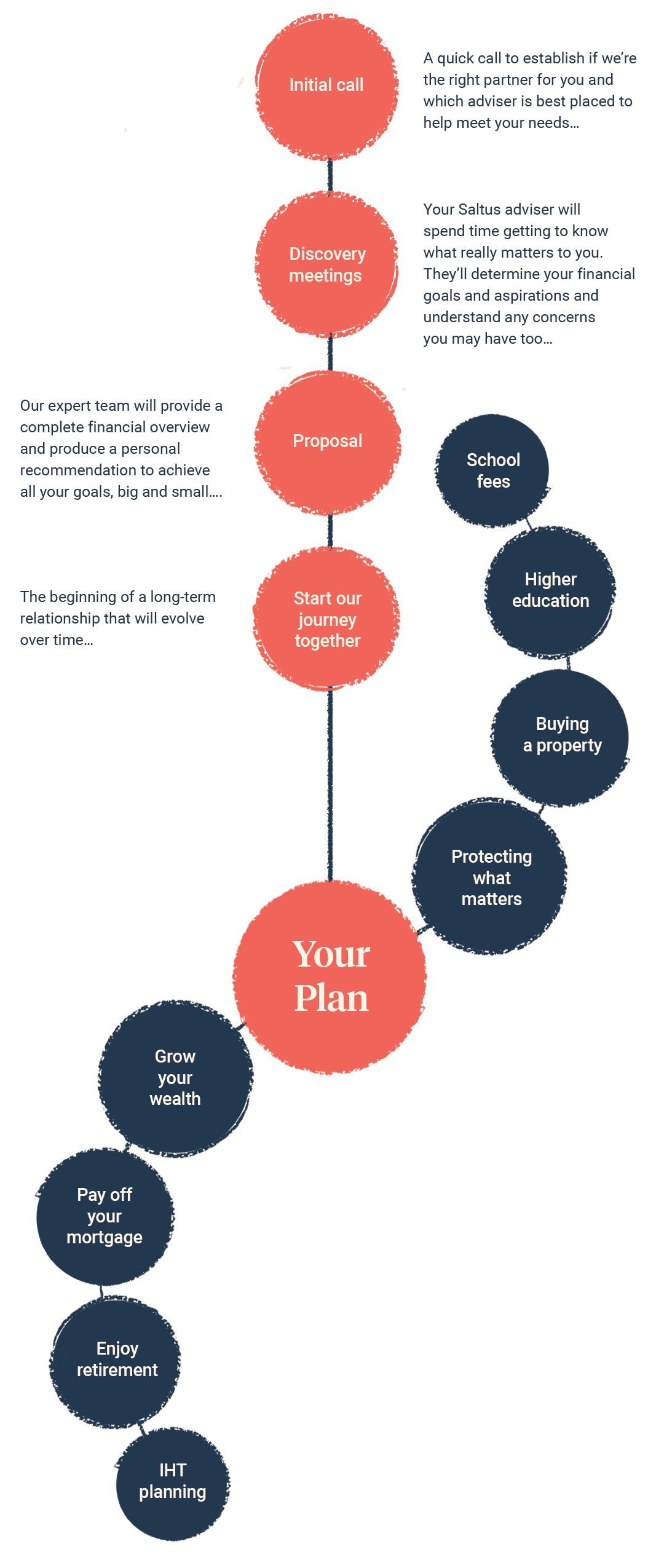 Investments do not guarantee a return, the value and the income from them can fall as well as rise. You may not get back the amount originally invested. We provide an Independent advice service. We will recommend investments from the whole of market, across all providers.