View your entire family's wealth in one place…
Most apps cater for you as an individual but fail to provide a clear snapshot of your entire family's wealth. We have a whole range of clients at [partner], from successful individuals to multiple family groups managing wealth across generations. The app can cater for your needs, however complex or simple the structure of your wealth is.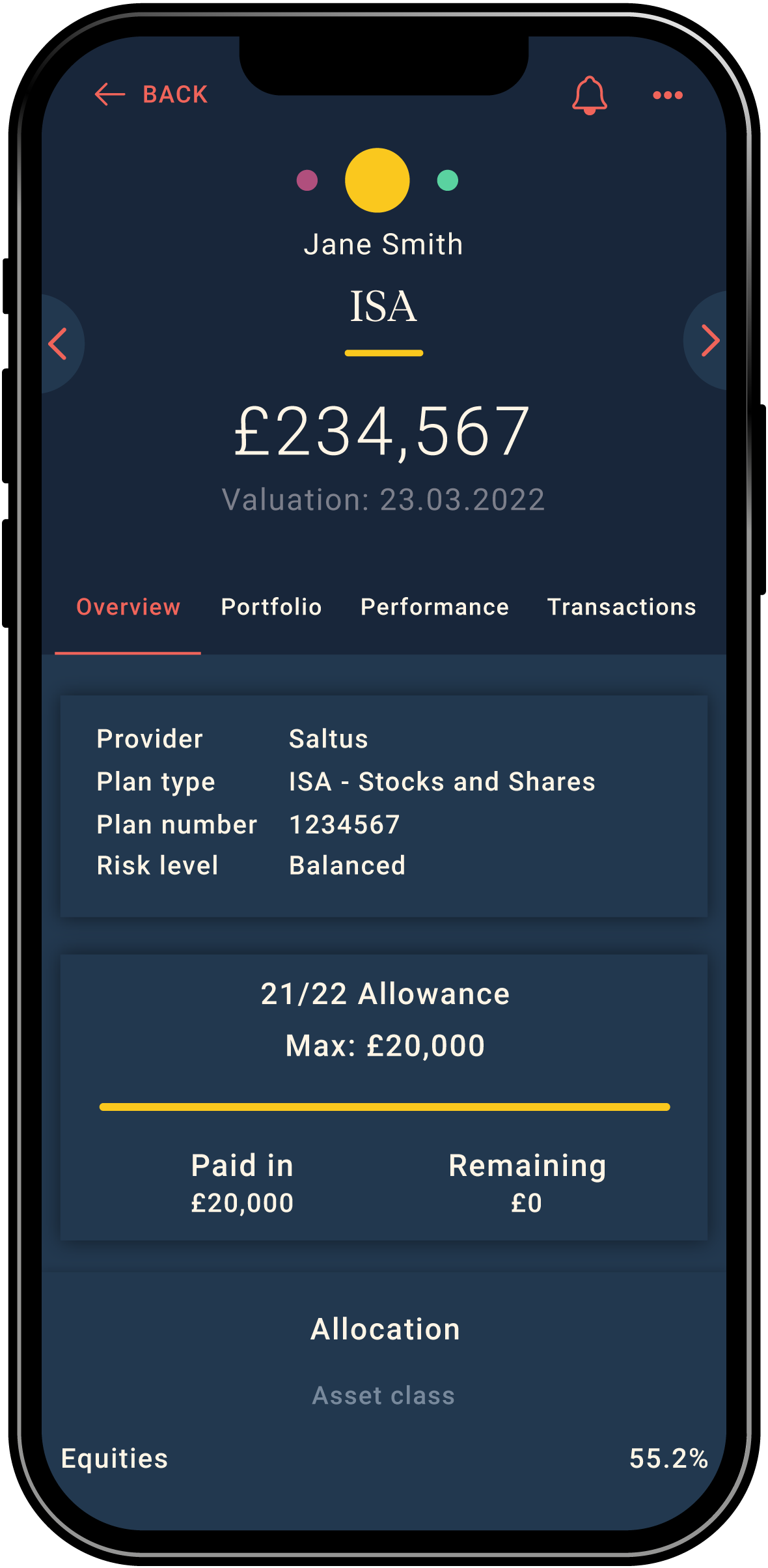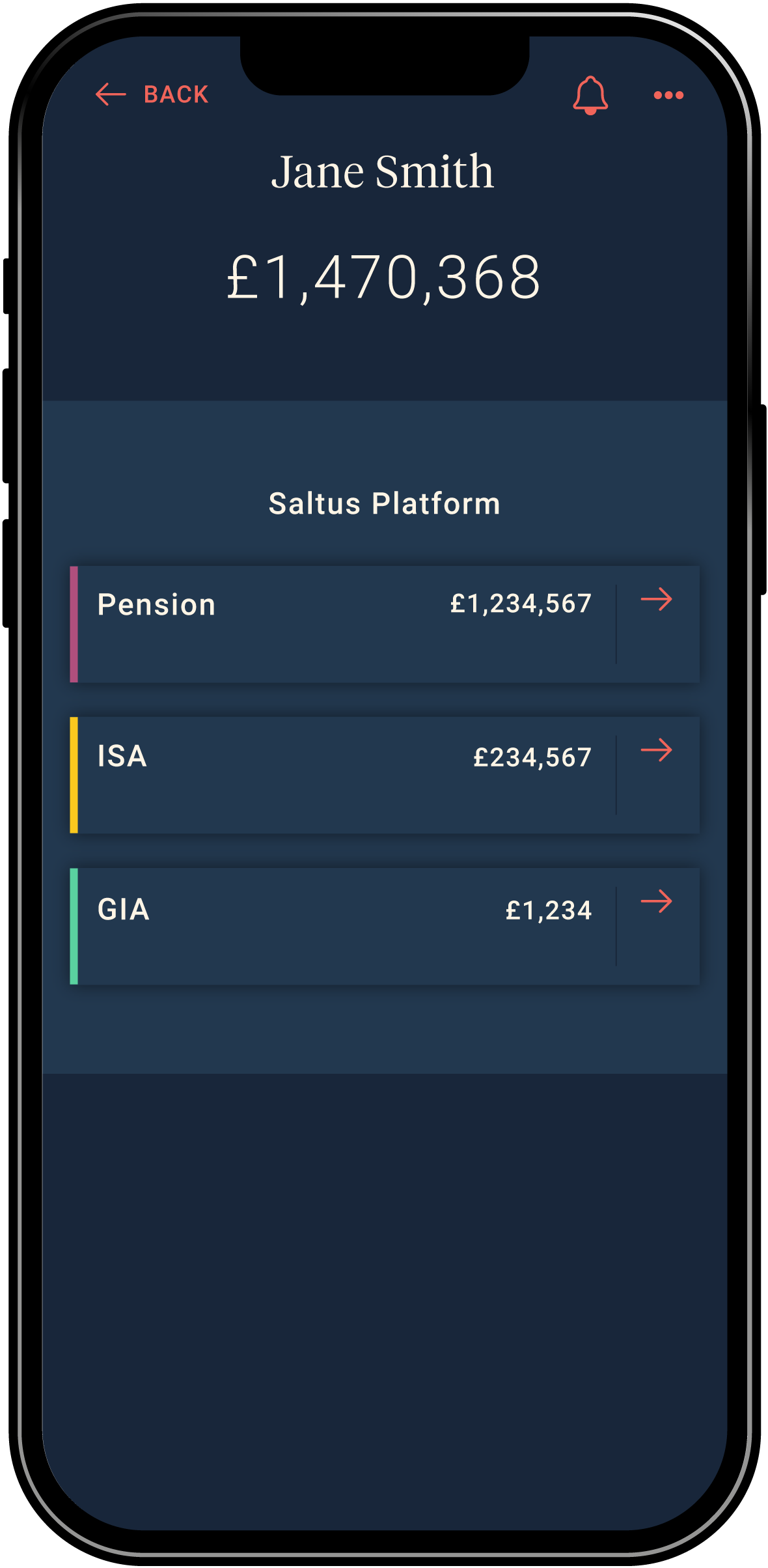 See your personal plans and detailed information with ease…
The app provides a clear breakdown of your wealth and what tax vehicles it is held in. It also helps you keep an eye on any annual tax allowances so you can make the most of them, alongside some of the finer details such as payment references and risk levels.
Understand how your wealth is growing at the touch of a button…
Growing our clients' wealth is our main priority at [partner]. With the app, you can understand both how the overall value of your wealth has changed overtime and how your investments have performed.
Access important documents, and enjoy an enhanced client service level through interactive notifications and actions...
Whether your valuation has been posted to your documents, you need to update your attitude to risk score or it's time to subscribe to your ISA, the app will give you a gentle nudge to let you know.
See how and where your money is invested…
Understanding the asset allocation of your portfolio helps you have a clear grasp as to how we're managing your funds. The app provides you with an overview of your asset allocation either across your family, at an individual level or for a specific investment account.

You can also see a complete breakdown of your portfolio holdings at the fund level or in more granular detail if you want to see the underlying investments.
Have easy oversight of your transactions...
Have confidence that money has arrived in your account, review your regular contributions and withdrawals, view any trades placed and extract your transactions with ease.